Creating an impact
Since 2012, we have been carefully studying and collecting requirements from the customer service industry. This has helped us deliver the most versatile selection of features that help you, as a consumer to join a queue remotely and save your valuable time in subtle yet very effective ways. add value to your customer service and help plan, prioritize and track the work that is aligned to your business objectives.
Remote queuing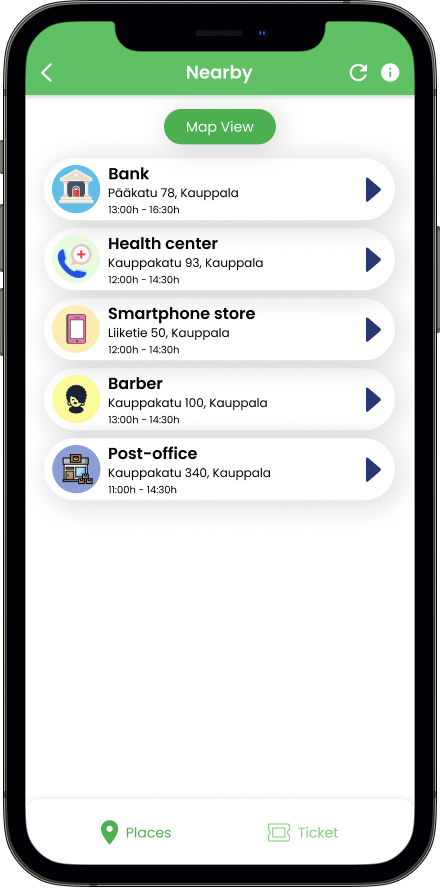 Join queue from where you are and utilize the waiting time however you want to. We use your current location to show you the list of supported customers service locations around you.
Real time notifications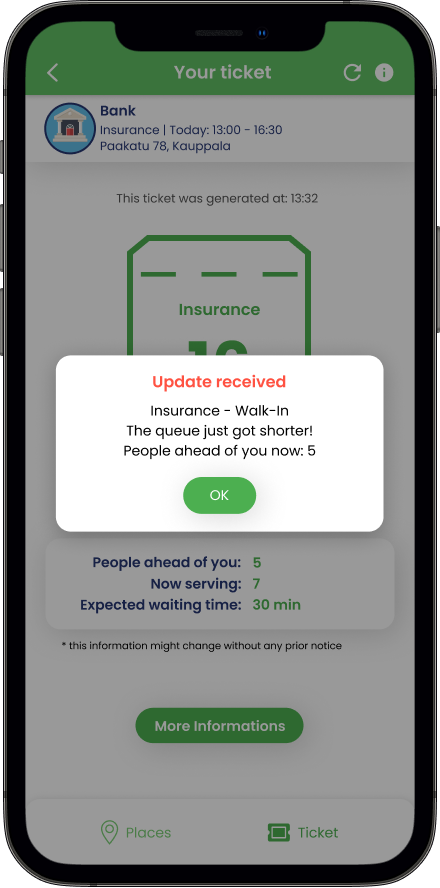 Stay up-to-date with regular notifications that are sent in real time as and when the queue gets shorter. Use these notifications to plan your visit right before it's your turn to be served.
Instant feedback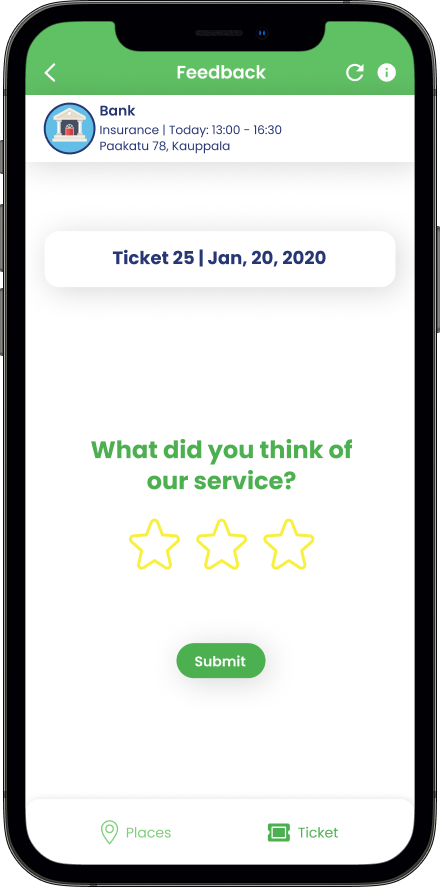 Provide feedback about the quality of customer service and help businesses reduce the gap between customer expectation and the actual customer experience.
Mobile & remote queuing
Let your customers know that you value their time by giving them a freedom to join the queue remotely, even before they are at your store or business premises.
Instant notifications
We send real-time notifications to keep your customers up-to-date with their position in the queue. This helps them plan their visit to the service desk right before their turn.
Real time statistics
Use the real time queuing data for real time problem solving, learning customer's habits and reducing gap between customer expectations their actual experience with your brand.
Human centric queuing
Qtip.Me focuses on being transparent, safe and one-stop solution for customer service. After all, your customers are more than just a queuing number for your business.
Accessibility support
All our applications are aimed to answer to answer to accessibility adjustments. We plan to achieve this by adhering to WCAG 3.0 guidelines and having support for screen readers (expected: Q2-2021)
Scheduled appointments
Our system makes it easy to switch between regular queuing and scheduled appointments, thereby ensuring customer service continuity during special circumstances.
Automated feedback
Receive instant feedback from your customers about how they value your brand and the quality of customer service they just received. Use this data for analyzing what works and what needs improvement.
API support
Integrate our system to your website, mobile app, customer register or any other system of your choice and ensure single point access for your customers and staff.
Know your customers
Getting to know the identity of your customers before they arrive at your business premises makes a lot of difference. This helps your staff to find their information from your customer register, stay up-to-date with their history or preferences and provide a more personal customer service.
Service pre-information
All the queues in our system can be configured with questions that everyone must answer before joining that specific queue. This helps your staff to know your customer's needs in advance and provide a customer service that is better and less time consuming.
Ticket time & crowd control
You have full control on when to allow tickets and when to stop them. The best thing is that this process can be automated, which helps in crowd management and enforces social distancing.
Easy to scale up
Qtip.Me is 100% digital queue management system which runs in the cloud and does not depend on any special hardware to run at your business premises. This means that you can easily scale-up the system to all of your stores or customer service locations without any hassle.
Paper ticket support
We understand that not everyone has a smartphone. Hence, we also support walk-in kiosks which enable traditional paper ticketing and tickets over SMS. Your customers can still opt-in for SMS or other channel notifications and enjoy the freedom of doing something else than just waiting.
Compare two places
Analyze the performance matrix of two different customer service locations w.r.t each other.
Customizable feedback
People are different. Some want to provide a detailed feedback by answering questions, some just want to tap on few stars. We offer possibilities for both.
Multiple queue types
Whether a queue is just a first-come-first-serve customer service or a queue where tickets have to be moderated or a queue that is suitable for restaurants - we support them all. It will not be an exaggeration when we say 'Name a place that has queues and we will find a fit there'.
Multiple notification channels
People are different and unique in their own special ways. And so are their requirements, preferences and internet plans. While someone has a free WhatsApp, the other enjoys Messenger without any extra costs. Keeping this in mind and in addition to SMS, PUSH and PULL notifications, we also support ticket updates via WhatsApp, Telegram, Facebook messenger, Viber. Coming Q2 2021.
Customer engagement via surveys
Reach out to customers (post customer service) in a specific segment via simple and easy to respond surveys. For example, send surveys to customers who have joined a specific queue in the past or provided specific feedback for your services. Coming Q3 2021.
Widgets and SDK
Show real time queuing information on your own website for transparency.